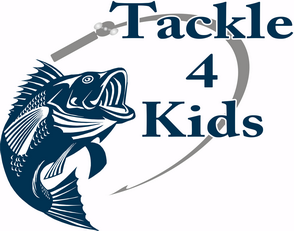 Home ~ Supporters ~ Recipients ~ Sponsorships ~ About Us ~ Contact
"It's All About The Kids"
Banner Advertisement
Banner advertising is probably the most effective means of advertising online today. Large, visible ads catch the viewers attention and effectively increase your marketing results. By placing an advertising banner on Tackle4Kids you are encouraging visitors to your site in a cost-effective way. You are also getting name recognition alongside T4K. You may then provide information and services to visitors. T4K offers rotating ad banners throughout this website and others, delivering advertising to a high valued, highly targeted related audience. Our new system displays ads with near equal frequency. A click on your banner provides our viewers with a direct link to your products and services, or company web-site, while also providing brand or service name attention.
How to add a Banner
If you are interested in placing your ad banner on the T4K site please read this page and complete the form on the banner submission page. Be sure you have a banner ready to submit at the time you fill out the form. You will then be added to the rotation as soon as your banner is approved.
Your banner ad will be included in our banner rotation viewable on several websites!
So you get unlimited banner views
$100 (468 x 68 Pixels) for ONE FULL YEAR
$50 (200 x 50 Pixels) for ONE FULL YEAR
Donations must be received before your ad will be included
in the website's banner ad rotation. Thank you.
All Donators Get Added To Our Banner Rotation System
Banner Size For $100 or More in Financial or Product Donations

Banner Size for $99.00 or Less in Financial or Product Donations

Are you ready to be part of our banner rotation?
Yes! Then What are you Waiting For Here, Click Here!